gBETA, a program of the nationally ranked gener8tor accelerator, today announced the seven startups that were selected for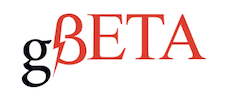 its gBETA Minneapolis Spring 2018 cohort.
"gBETA works with some of the best and brightest companies in the community to help them achieve their goals and be successful in the long term," said Eric Martell, managing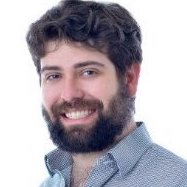 director of gener8tor Minnesota. "We couldn't be more thrilled to work with seven impressive Twin Cities-based companies for the next seven weeks. Building successful companies is only possible with the support of the larger community, and we're grateful to our mentors and supporters to be able to provide this service."
The seven companies selected for the Spring 2018 Minnesota gBETA program are as follows, in alphabetical order:
• enVerde repurposes carbon-containing waste into clean, sustainable energy and chemicals. Municipalities, commercial, and industrial organizations can decrease their operating expenses by significantly reducing their waste streams and creating clean fuels and heat they can use locally and immediately. enVerde's patented gasification technology was built by a team with more than 180 combined years of cleantech experience. enVerde's technology is based on intellectual property from the University of Minnesota.
• MANBOAT increases net tuition revenue and student success by optimizing admission and scholarship decisions. MANBOAT's subscription-based service provides individualized student recommendations using patent-pending machine learning algorithms. MANBOAT launched in January 2018 and expects to reach $300K in annual recurring revenue by the end of the year.
• Spooky Action builds UAVs (unmanned aerial vehicles) that fly forever. Using a proprietary ground-to-air tethered power system, Spooky Action specializes in custom aerial intelligence solutions for applications where drones are too underpowered and helicopters are too cumbersome. Spooky Action's UAVs were field tested, providing air support to anti-poaching teams in South Africa.
• Studioso modernizes music education by connecting students to teachers through its mobile app. Studioso serves both private and institutional music educators and works for all instruments. Studioso's beta has more than 70 institutional preorders, 1500 Twitter followers, and 3 beta testing partners.
• Take 12 is a crowdfunding service that allows friends and family to relieve the financial stress of unpaid maternity leave for working mothers by giving financial gifts in lieu of a traditional baby registry. Take 12 also offers working moms planning resources and community support. In its first year, Take 12 helped 493 mothers navigate their maternity leave experience and helped raise $10,654.00 in financial gifts for new moms.
• WorkOutLoud hosts online communities connecting enterprise companies to their customers. WorkOutLoud enables community-wide collaboration, resulting in an improved customer experience. WorkOutLoud has lifetime revenue of $474K over the past 26 months, with 31% growth from 2016 to 2017.
• Y Translator provides the only complete translation services for YouTube videos. More than two-thirds of YouTube viewers – one billion – don't speak English, and content creators are missing out on opportunities to triple their influence and revenue. Y Translator launched its website on January 22, 2018 and closed its first two translations in its inaugural week.
About gBETA
gBETA is a program of nationally ranked startup accelerator gener8tor. gBETA is a free accelerator for early-stage companies with local roots. Each program is capped at five teams, and requires no fees and no equity. gBETA currently operates in six locations: Beloit, Detroit, Madison, Milwaukee, Minneapolis, and Northeast Wisconsin. gBETA graduates have collectively raised more than $5.5M since 2015, and 50% have either gone on to participate in a full-time, equity-based accelerator or raised at least $50,000 in seed financing. More statistics here.
Selected companies receive:
• Access to a community of entrepreneurs including their fellow cohort members, as well as gener8tor and gBETA alumni.
• A formal relationship with at least 2-3 mentors with relevant expertise.
• Introductions to the gener8tor network of successful entrepreneurs, angel investors, venture capitalists, and technologists.
• Individualized coaching and mentorship from the experienced gener8tor team.
• Office space.
• $1M+ in deals and perks from vendors like SoftLayer, Rackspace, Amazon, PayPal, Zendesk, and Microsoft.
More information here.
About gener8tor
gener8tor is a nationally ranked accelerator that invests in high-growth startups. In addition to its gBETA program, three times a year it conducts 12-week accelerator programs in Milwaukee, Madison, and Minneapolis, in which it invests up to $140K in each of five startups who receive a concierge experience during these programs. gener8tor supports the growth of these startups through its network of experienced mentors, technologists, corporate partners, angel investors, and venture capitalists. The 65 gener8tor alumni have cumulatively raised more than $120M in follow-on financing. Of these, 57% have raised more than $1M or have been acquired. gener8tor invests in high-growth startups, including software, IT, web, SaaS, life science, medtech, ecommerce, and hardware. gener8tor is a proud member of the Global Accelerator Network (GAN) and is sponsored by American Family Insurance. It is a GOLD-tier accelerator in the U.S. as ranked by the Seed Accelerator Rankings Project. More information here.
————-
Disclosure: I'm a mentor for gener8tor Minnesota and gBETA  🙂